History and Evolution of Gambling in South Africa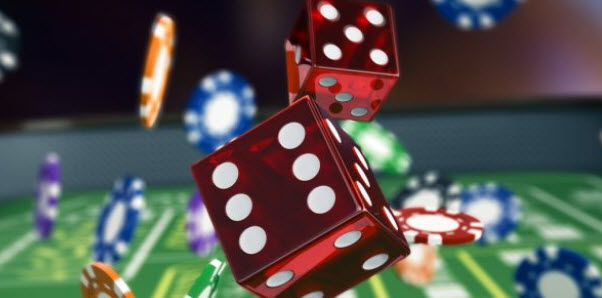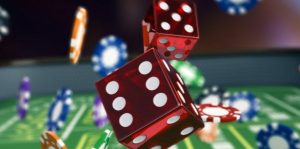 Gambling, whether physical or online, has always been a great source of revenue to the economy of South Africa. Inconsistencies in regulation and laws have made the industry a largely illegal one.
Since 1673, gambling in South Africa has faced a lot of restrictions. In 1965, the South Africa's Gambling Act was passed and this one banned every form of gambling excluding bets on horse racing as this was already existent as a sport activity.
In the late 1970s, casinos became operational in the bantustans (the nominally independent areas called homelands) of Venda, Transkei, Ciskei and Bophuthatswana. The only people who lived there were native South Africans and there were a lot of citizens who had no access to these gambling institutions. About 2,000 illegal casinos were in existence by 1995 just in South Africa. By 1994, with the coming of a new democratic power, every form of gambling became legal. The National Gambling Act established a system of legal casinos and just one national lottery. This was in 1996. And it was also the year that horse racing was declared a gambling activity.
Provisions were made for the legalization of gambling and all activities linked to it. Also, there was to be the promotion of standard norms and regulations when it came to gambling in the whole country. This was done by the National Gambling Act of 1996. It defined gambling notions clearly and gave descriptions of how each of the forty gambling licenses was to be be given out in all the provinces. It also gave more details concerning liability. A National Gambling Board was also established by the National Gambling Act of 1996. This institution was going to be responsible of supervising abd regularising the gambling industry in South Africa. With this change in legislation, you had legal casinos being established, a national lottery set up as well as other forms of gambling.
2004 was the year in which another National Gambling Act came to replace the one set in 1996. Then, the National Gambling Amendment Act was established in 2008.
Value and Prevalence
A study in 2006 showed that the most played forms of gambling in the whole of Sorry Africa were the National Lottery with a participation percentage of 96.9; slot machines with a participation percentage of 22.7; charity jackpot competitions with a participation percentage of 11.6; horse racing betting with a participation percentage of 11.5. According to 8.3% of people interviewed, they had never gambled and another 5.5 said they played games just occasionally and had no regular forms of gambling.
The financial year of 2006/2007 recorded the gross gambling revenue (this was monitored by the National Gambling Board) came to a total of 13.52 billion Rand. The year before, the gross revenue had reached a total of 11.4 billion Rand. This revenue was derived by casinos being the majority percentage )86.2%). During that same time frame, the Board spoke about around 455 raids and shut downs of illegal gambling institutions.
According to researchers, the gambling revenue of South Africa could go up to 30 billion Rand in 2019, an estimated figure that was even surpassed. In 2016, the total gross gambling revenue, including limited payout machines, bingo, sports betting, casinos, went to 26.3 billion Rand in South Africa.
Types of Gambling
South African National Lottery
The year of the establishment of the South African National Lottery was 2000. It has been operational since then. The only time it didn't operate was when it was suspended from April 2007 to October 2007. Its last year of operation totalled a revenue of about 3.972 billion Rand. The average of transactions a week was five million and so it is actually the most played form of gambling in South Africa. Outh Africa is one of the biggest countries that participates in the UK49s lottery draw. This one is operated by Ladbrokes Coral.
In 2019, the gambling revenue gotten from the National Lottery is expected to go up go 2.33 billion Rand.
Casinos
In every metropolitan area in South Africa, you will find an operating casino. The largest of these of casinos, not only in South Africa, but also in Africa as a whole is the Rio Casino Resort. It is currently the fifth largest casino in the whole world. Another casino that has really marked South Africa, is the Tsogo Sun Montecasino. It is also found in Johannesburg and is one of largest casinos in South Africa.
Horse Racing
Until 1996, the only form of legal gambling in South Africa was on-track betting on horse racing. It could not keep up with the competition when it came to attracting new players and the complexity of the overall game. So it lost out with other casino games introduced and the National Lottery.
Saftote is the institution that controls horse betting and it is operated by Gold Circle in the Western Cape and KwaZulu-Natal and by Phumelela in the rest of the country.
Online Gambling
Each of the nine provinces in South Africa is made up of a racing and gaming board. A license from one of these boards in essential is providing betting bookies. The biggest provider of online bookmaker licenses is the WCGRB (Western Cape Gambling and Racing Board). People who reside in South Africa can make use of these online betting sites in the most legal way. Bets that make use of horse racing have a deduction of 6% from all winnings so to cover VAT. May 2012 was the year that no more taxes were added for recreational bettors and earnings from recreational gaming are not income when it comes to taxing.
Online Gaming Laws
In 2004, the National Gambling Act banned the provision of interactive gambling services and playing interactive gambling games. This rule was for all of the online operators, no matter the jurisdiction in which they were licensed. It is great to note that when talking about interactive gambling, they spoke about bingo, poker and casino. Online horse race betting, online sports betting and bookmarking are completely legal, but only on the basis that the operators of these businesses were supposed to have the necessary licenses.
In July 2008, the National Gambling Amendment Act was published. This one was supposed to make interactive gaming legal and to make the gambling market regularised. This Amendment Act was met by interested parties (physical gambling houses and anti-laundering authorities). This is why the Act hasn't been established.
20 August 2010 was the year that online gambling coming through online servers located out of the country was prohibited in South Africa. This was because of the North Gauteng High Court judgement on the jurisdiction of online gambling transactions in South Africa. The only provinces that were exempted were the ones that licensed online sports betting and horse racing. Banks that let online payments through, internet service providers that do same and casino sites could pay fines that go up to 10 million Rand, 10 years imprisonment or even both. Media channels that propagated the advertisement of online gambling services could also be subject to the payment of fines.
A suggestion that came from the South African Department of Trade and Industry was to take penny auctions as some form of online gambling and make them illegal. This might bring the National Gambling Amendment Act of 2008 into play after an appeal to a high court that ruled against "interactive gambling" is heard.