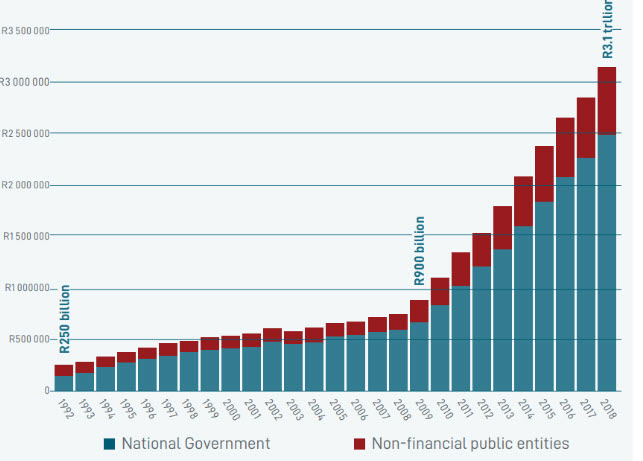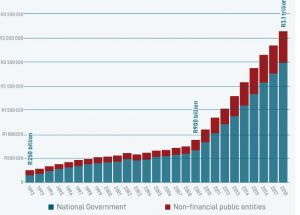 The economy of South Africa could sky rocket with the legalization of online gambling.
The online gambling industry is one worth multibillions of Rand. But uncertainty and no regulation at in this illegal industry has made the government incapable of gaining revenue from it.
In South Africa, you only have forty casinos that legally operate—and you know what all of them have in common, they are physical casinos. Every other casino is illegal, doesn't matter if it is a love casino or an online casino. It has no right to operate in South Africa. But when did the black market ever listen to the rules?
More and more, illegal gambling is gaining grounds. According to the NGB (National Gambling Board), this is the most terrible thing to happen to this industry in the moment. Legal operators are slowly losing their revenue.
Even though the illicit nature of this type of underground gambling makes getting actual figures hard, its value has risen a whole lot.
What's more? The jackpot is beautiful.
PwC Research made some observations. According to them, the gambling industry is actually worth multibillions of Rand and this industry brought in almost 30 billion Rand in gross earnings. This was in the year 2018.
This figure is inclusive of bingo, horse racing and sports betting but casinos actually brought the most to the table.
By 2021, this figure could actually skyrocket and be up to almost 35 billion Rand. This is according to PwC Research still.
The CASA (Casino Association of South Africa) does not hide its thoughts about online gambling. This body claims to be neutral about the legalization of online gambling but there's something lacking.
According to CASA, legal operators are actually undergoing punishment when they adhere to the local laws pertaining to gambling. This is because to get a legal operating license there are a whole lot of rules and a significant tax burden.
And that is not all. In the Budget speech, the 1% "gambling levy" was announced. This one was drawn up to reduce the downsides of too much gambling. This levy wull actually be more of a burden to these legal operators. And you also have the Extensive Amendments that are being proposed to the Gambling Act.
Themba Ngobese, CEO of CASA goes on to say that the most important thing is not the company's bottom line. The most important thing is the overall effect on tax revenue, on employment and the even distribution of cash. Statistics actually show that around 4,000 jobs have been lost as a result of illegal gambling.
According to Ngobese, policymakers need to come to a decision. Either they keep things as they are and take action against this illegal industry once and for all or they make it legal and constrain it to a set of strict laws and regulations. Lawful uncertainty is not the best of help.
"This will also ensure that consumers are protected and that online operators contribute positively to the economy, as the current land-based licensed casinos do."
For the DTI (Department of Trade and Industry), the solution would be more rules and less gambling. 2018 was the year that this department issued a notice that introduced the National Gambling Amendment Bill to Parliament. This bill proposes the confiscation of illegal earnings from punters, levying fines on internet services that still host illicit sites and making banks block all payments that go to and come from online operators.
For MacDonald Netshitenzhe, the chief director of policy and legislation at the DTI, introducing a new form of gambling would not be a good idea. No matter the impact it had on the economy, the negative social effects were far greater than the advantages.
For him, the focus of policymakers should be building capacity and setting up systems that would fight against illicit gambling.
The regulatory muster of the National Council of Provinces did not adhere to these proposals. So the situation is back at the drawing board. Mandla Rayi, chairperson of the Trade and Industry, Economic Development, Small Business Development, Tourism, Employment and Labour Select Committee, announced that the bill was going to be reassessed and the process would start all over. This was in mid-July.
According to Ngobese, this bill brought up so many red flags for the whole industry. One of these red flags was the proposal that said to replace the NGb by an NGR (National Gambling Regulator)
"While Casa shares the apparent misgivings as to the NGB's effectiveness, it is doubtful the NGR will be any more effective, given that it will be performing the same functions but with added responsibilities," he says.
"We also believe that replacing a collective decision-making body with an individual will result in less capacity and, more worryingly, less legitimacy."
Another issue was the amendment made to Gauteng gambling laws so as to alter the taxing process of casinos in that province.
"Whilst this particular amendment is specific to Gauteng, its approval could pave the way for other provinces to change their regulations, fuelling a tax war in which the casualties would be jobs, investment and, ultimately, growth."
But the question we all want to know the answer to is the one of whether decriminalization should be considered. Even though all other attempts made by lobbyists and politicians to try and make online gambling have been unsuccessful, a recommendation was given of recent by the GRC (Gambling Review Commission). For this commission, a legal online gambling system would give the government power to make this industry regularised. Politicians and the NGB had much to say against this recommendation.
Minister Ebrahim Patel believes that the finalization of the Gambling Bill so as to regulate the online gaming sector "which we don't receive a single tax cent for" is the major priority.
South Africa is desperately looking for more ways to generate revenue so this stance on gambling regulations could be taken into consideration on this basis. And you have a lot of money in this industry. Global Online Gambling and Betting Market Report, after conducting research in 2019, remarked that, global online gambling and betting market were going to maintain their average annual growth, thus increasing their size. The growth rate is 13.71%>
This industry went from $2.5 billion in 2014 to $3.6 billion in 2019. According to market analysts, this market will face some more expansion over the course of the years and could go up to $5.6 billion in 2023.
Can you give us a reason why South Africa wouldn't want to tap into some of that?